Meet the team
Our principals have a wealth of experience in the industry having operated multi-billion dollar branded supply chain companies.
Haim Dabah
Chairman
See more
Haim is brand builder, real estate & tech investor, and tomato farmer. He and his family built and exited several major consumer goods companies including, The Children's Place, Gloria Vanderbilt, and Regatta. As a major supplier to big box retailers such as Target, Walmart, Macy's & Kohl's, Haim brings over 40 years of deep relationships with C-Suite executives.
He is chairman of HDS CAPITAL investing in  brands such as Hurley, Brookstone, & Tahari, and tech companies such as Fanduel, Uber, and Stylitics.
After selling Regatta to Li & Fung, then a $20 Billion global supply chain company, he became Executive Director and Group President, overseeing brands such as  Spyder, Juicy, Marvel, Skechers & Lego. As a pioneer of  the proprietary brand business model, he orchestrated collaborations with Vera Wang, Missoni, Zac Posen and Karl Lagerfeld.
Haim serves as president of PROPEL a charity focused on guiding women to enter the workforce and serves on the board of Delivering Good.
Mac Dabah
Co-Founder and Managing Partner
See more
Mac Dabah
Co-Founder and Managing Partner
Mac is an experienced commercial real estate investor who identifies new investment opportunities for Box Equities, and focuses on the management and growth of the firm's industrial portfolio. As SVP of Operations at Regatta, and subsequently Li & Fung (then a $20B global supply chain conglomerate) Mac operated distribution centers and oversaw Regatta's supply chain. In 2012 Mac joined HDS Capital as Managing Director where he oversaw investments in both early and late stage technology companies such as Uber, Snapchat, Fanduel, Talkspace, & Stylitics. Mac also invested in royalty producing national brands for big box retailers such as Brookstone & Sharper Image. Mac currently serves on the board of Stylitics and is involved in a number of charitable organizations. In his spare time, Mac coaches youth ice hockey and is an avid golf and pickleball player.
Ori Schwartz
Co-Founder & Director of Acquisitions
See more
Ori Schwartz
Co-Founder & Director of Acquisitions
Ori is a seasoned real estate investment manager with a knack for identifying undervalued industrial properties and maximizing returns for investors. He also has a deep understanding of the e-commerce landscape, which he uses to analyze, underwrite and manage industrial properties. Prior to joining Box Equities, Ori served as director of acquisitions for Double U Real Estate, managing a $300 million commercial real estate portfolio in Brooklyn and Queens, New York.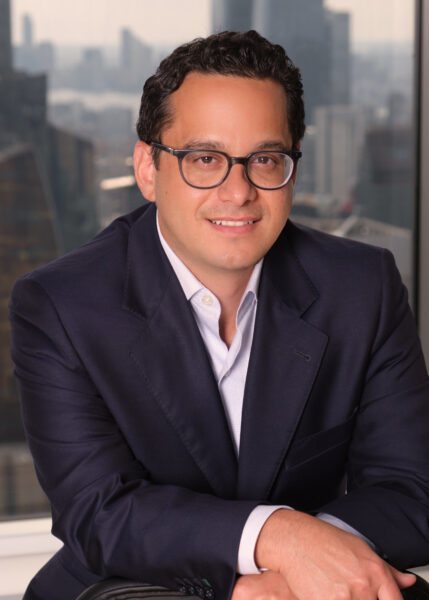 Zeke Faham
Chief Investment Officer
See more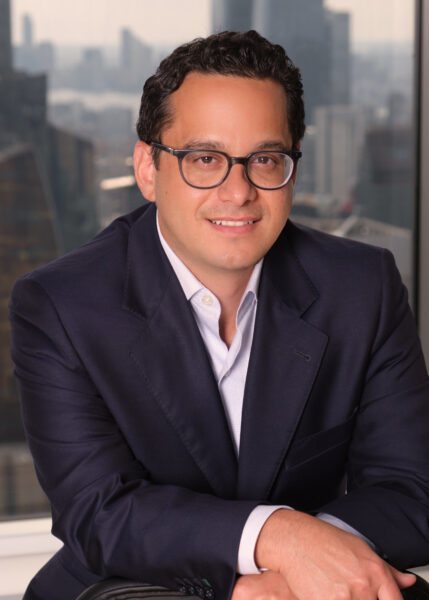 Zeke Faham
Chief Investment Officer
Zeke Faham currently serves as Chief Investment Officer of Box Equities overseeing all of the firm's existing and new investments. Prior to Box, Zeke was a Principal at The Carlyle Group where he launched a dedicated real estate credit platform and acquired a $3.0 billion net lease portfolio which included $1.0 billion of industrial properties. Prior to Carlyle, Zeke spent nine years working at Tishman-related enterprises, first at Tishman Realty for seven years and subsequently Aecom Capital for two years. At Aecom Capital, Zeke led a team of ten investment and development professionals, sourcing and executing co-GP real estate equity investments in concert with the fund's JV partner, Canyon Partners.
Zeke began his career at the publicly traded mortgage REIT, iStar Financial, where he underwrote and closed over $1.5 billion of first mortgage and mezzanine loans secured by industrial, hotel, condominium, multifamily, data center, and mixed-use properties. During the Great Financial Crisis, he worked on over $1.0 billion of loan restructurings and managed the firm's liquidity forecast reporting directly to the Chairman and CIO. Over the course of his career, Zeke has closed over $6.0 billion of real estate credit and equity investments across virtually every real estate asset class.
Zeke graduated with a BS in Economics from the Wharton School at University of Pennsylvania, with concentrations in finance and real estate. He lives in Brooklyn with his wife and two daughters.
Brad Farber
Director of Asset Management
See more
Brad Farber
Director of Asset Management
Brad is responsible for the operational oversight of the firm's portfolio of assets, with a focus on the financial performance of each property.  Brad also plays an active role in the due diligence process, ensuring a seamless transition from the time of acquisition to asset management. Previously, Brad worked at The Related Companies, where he was a member of the Hudson Yards team, responsible for P&L financial management and investor reporting.  Prior to his role at Related, Brad worked at Friedman LLP, where he led audit engagements specializing in commercial real estate and consumer products.
Michael Dabah
General Counsel & Director
See more
Michael Dabah
General Counsel & Director
As veteran in attorney of several high profile New York law firms, and a founding partner of Stein Adler Dabah & Zelkowitz LLP, a New York-based law firm specializing in commercial real estate, Michael has executed a wide range of sophisticated transactions for premier developers, owners, family offices and institutional investors.  Michael's experience and creativity offer Box a nuanced and nimble approach to problem-solving amid the ever changing real estate landscape.
Ben Liechtung
Acquisitions
See more
Ben Liechtung
Acquisitions
Ben Liechtung joined Box Equities in July 2021 as an Acquisitions Associate. He is responsible for originating new investment opportunities across all of Box Equities' target markets. He deals with all analytical, underwriting, and execution-related tasks pertaining to acquisitions.
Previously, Ben served as an associate at Barberry Rose Management, a privately owned portfolio of Multi-Family properties in New York City. He dealt with on-site property management as well as managed communications with tenants. Ben earned his B.A in Finance from Yeshiva University.
Nancy Lupton
Controller
See more
Nancy's experience revolves around commercial real estate and construction management where she is well versed in back office financial operations.  Nancy has developed, implemented and maintained financial software integrating AR, AP, payroll, inventory, property management, and GL.  She documents policies and procedures of general accounting practices ensuring accuracy and integrity of financial data. Nancy has a BA in Literature from Mount Holyoke College and an MBA in Finance from NYU.
Jonathan Adler
Jonathan brings more than twenty years of high-level legal and business advisory and management experience to the Box team, as well as an innate understanding of the commercial real estate industry and its stakeholders.  Jonathan is part of the Box operations team overseeing its day-to-day business, financial, legal and human resource operations.
Joshua Zelkowitz
Director
Joshua Zelkowitz
Josh has more than two decades of high-stakes commercial real estate experience, during which time he has successfully executed more than $10 billion in acquisitions, sales, joint ventures, and development projects across the U.S.  Josh is part of the Box acquisitions team and is involved in deal sourcing and execution.
Adam Stein
Adam is a seasoned real estate attorney with significant experience advising commercial real estate developers, owners, investors, tenants, and lenders across the country. Adam is part of Box's strategic partnerships team and is involved in securing and managing Box's partnerships with private equity, family offices, institutional capital and brokers.